""It is not vour customer's job to remember you. It is your obligation and responsibility to make sure they don't have the chance to forget you." --Patricia Fripp
Local Business Deep Dive:
Celebrating Tucson's Local Business Brands

Southwest Solutions | Tucson Arizona
We are so excited to kick off this interview series that interviews some of our clients who have joined us for brand sessions and digs deeper into their incredible business creations, goals and success stories.
Today we dive deeper with the Team at Southwest Solutions, also lovingly known as SWS. We had an amazing time shooting for this brand, which started with hair and makeup by our incredible make up artist: Renee Lanz with ReneeJ Makeup and Hair on location of their fantastic location!
Like all of our brand sessions we started with a planning appointment with myself, Vera, Tammy and Peter, that really dug into all the different roles and the team at SWS, not to mention their goals for imagery, social media topics (which they are AMAZING at, make sure you follow them on instagram!) and ideal clients. Stuff that was easy peasy for this group that works just as hard to understand each business they also work with!
I loved connecting with this company, they had shelves and shelves of awards, their company culture is incredible, the employees were so fun to work with and there is a ton of laughter with this group! I HIGHLY recommend them for your marketing materials!
One of the things I love most about working with business clients is how much I learn about them! It always makes me wish more people really knew about them too. So enter in: The new Tucson Local Business Deep Dive. I hope you enjoy getting to know this amazing company as much as I did!

Business Details:
Business name: Southwest Solutions
Website Address: www.swstucson.com
Type of Business: Marketing Agency
How long have you been in business?: Since 2014
Hours and Location: 8-5 Monday-Thursday and 8-3 on Fridays
Tell us about your business, What do you do?
Southwest Solutions is an award-winning physical marketing materials agency. Think: promotional products, executive gifts, employee recognition, apparel, print materials, signage, etc. Our tagline is: if you can think it we can ink it! We absolutely love what we do, because when we're doing our jobs well we're making our clients look REALLY good in the eyes of their target audience.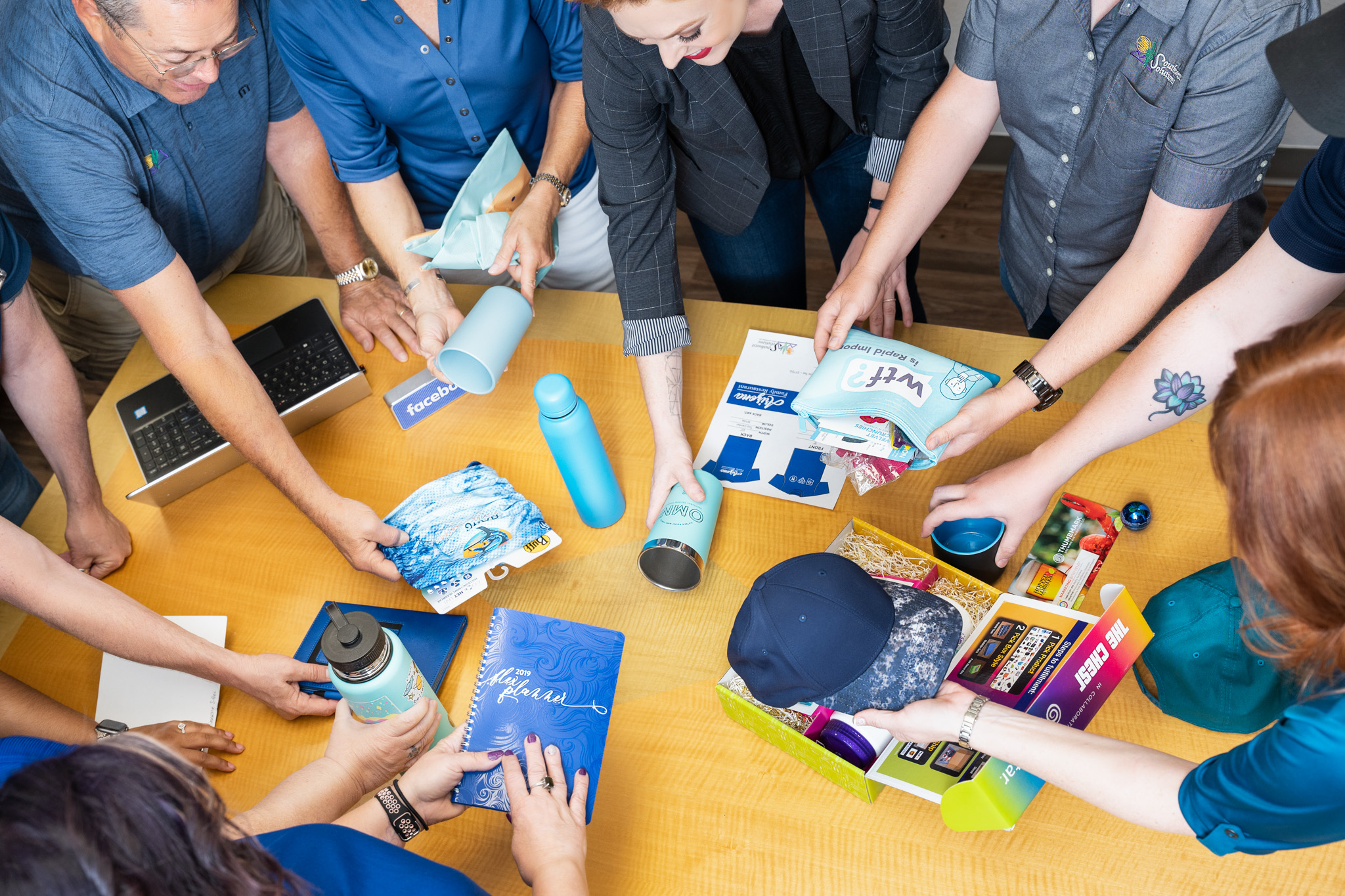 Why did you choose to do what you do?
2/3 of the SWS leadership team spent 30 years owning and running a ceramics factory that manufactured the logoed goods for this industry. After a series of life changes, Peter & Tammy decided to get into the distributor side of the industry. As distributors we get to flex our creative muscles significantly more than on the manufacturing side, and we get to expand our network of local and national businesses doing good work. Allll of that happens while purveying goods that make people smile and feel things - all in all, a win win!
What item/service do you provide that you just LOVE and think everyone needs?
This answer depends on which of our teammates you ask - but we absolutely love bringing the emotional side of promotional marketing into the conversation. How does the product make your audience feel? How does your delivery of the items add to - or detract from - these feelings? We are a high EQ team, and we bring this into the conversation with our clients regularly. This industry is about so much more than JUST the commodities people are familiar with.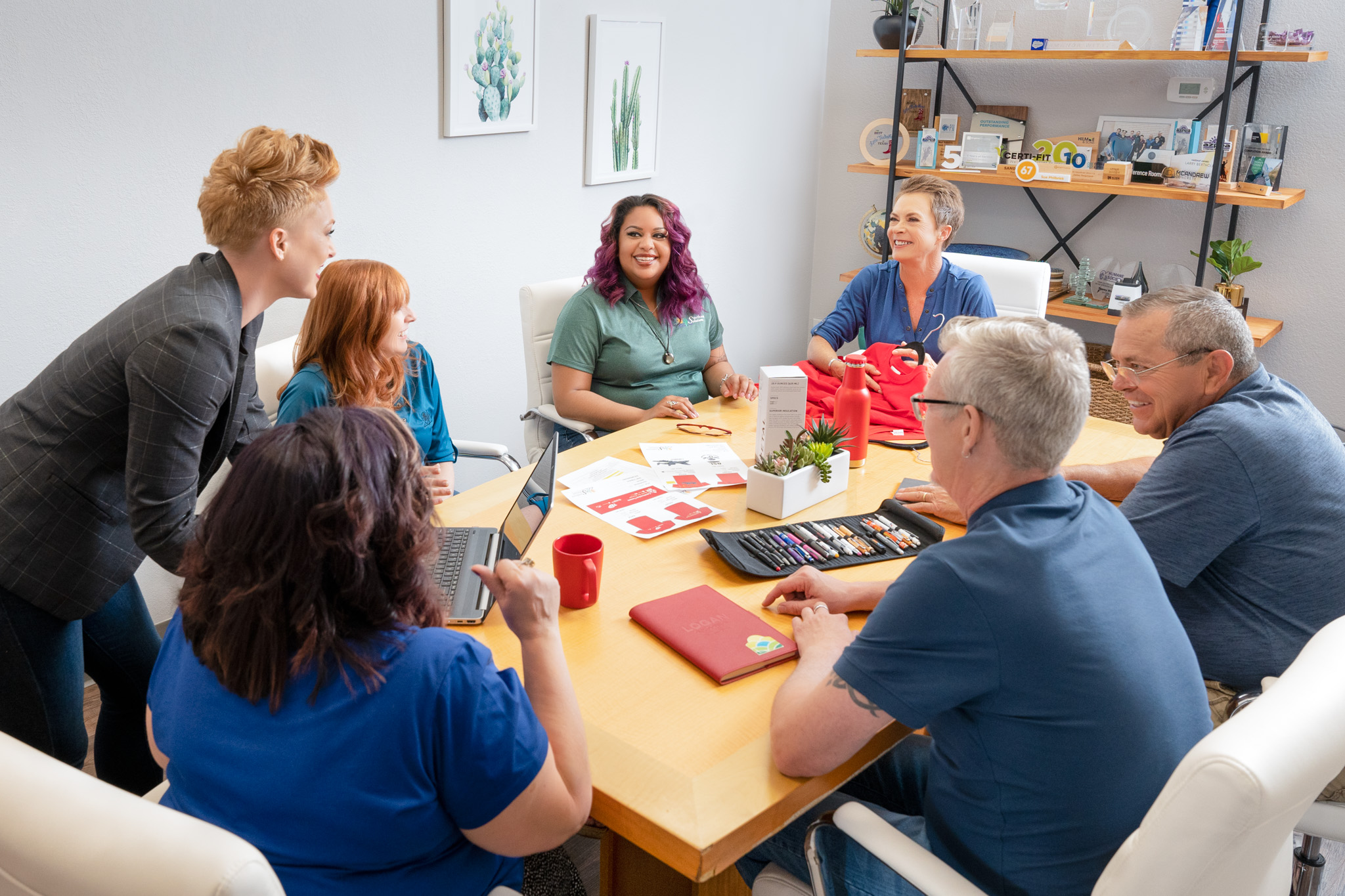 What is a myth about your industry? Can you debunk it?
The myth we hear most often is that all promotional products are just crappy trash you pick up at tradeshows. NOPE! There are hundreds of thousands of product options out there for businesses to choose from, so if they're giving away trash it's because they chose to give away trash. Every day we help educate our clients about how to spend their dollars smarter and in a way that sends the right message to their audience. "Look how much we value you" rather than "look how little we value you".
What is 1 thing you wish everyone knew before booking with you?
We are going to ask you questions! Like: Who is your audience? What is your message/goal? What is your overall or per-item budget, and how many people are you trying to reach? Is this item a gift or a giveaway (spoiler alert, those are two very different approaches!).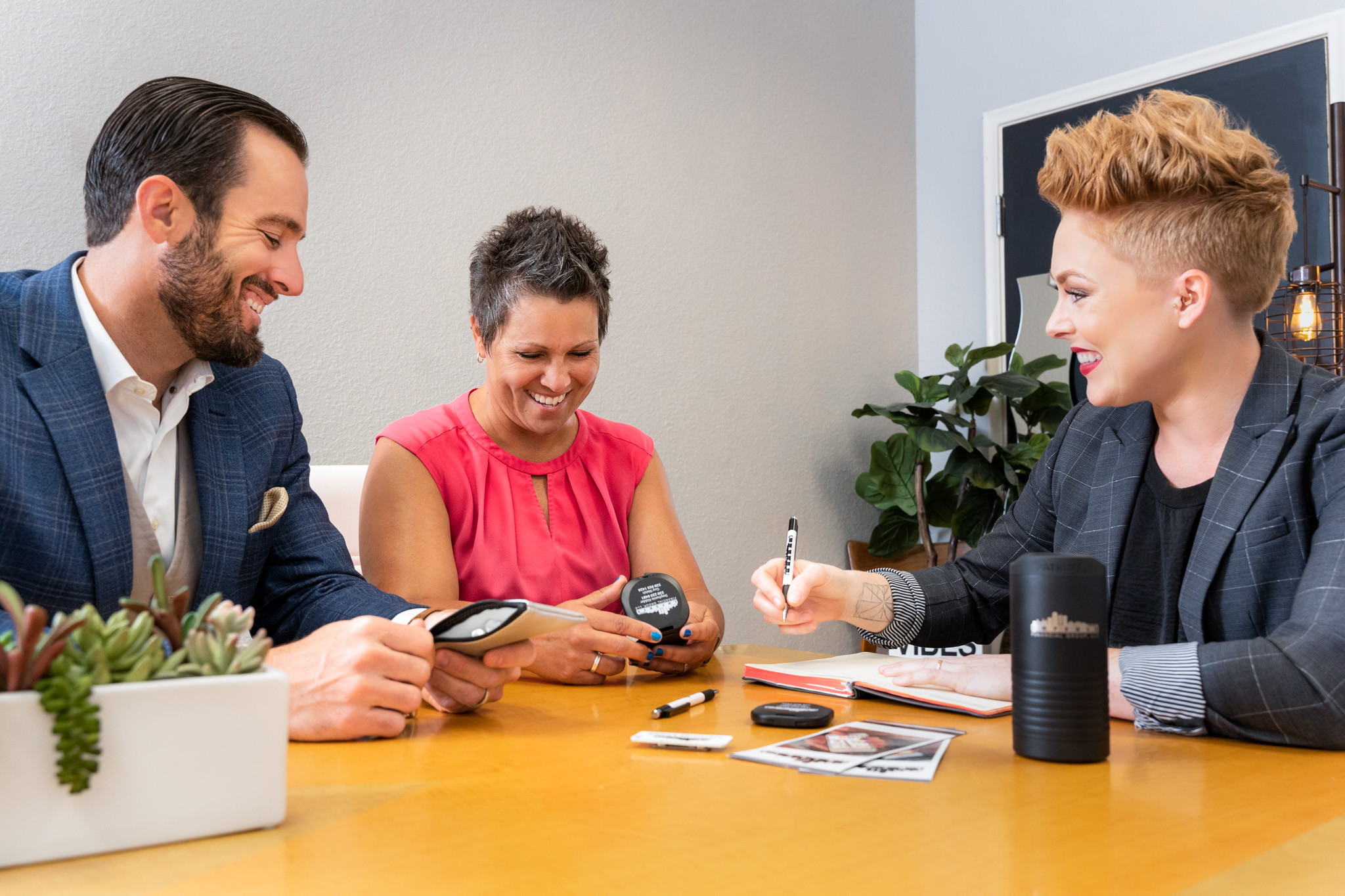 What is your number 1 tip you would love to share with someone as it relates to your business?
I have a few! First, approach conversations about logoed goods at LEAST 1 month out from your event dates (preferably 6 weeks). Second, keep in mind: the only person who wants to feel like a billboard for YOUR brand is you. Branding can - and should - be subtle most of the time. Third: sometimes you need to set aside what you like and think in favor of what will land with your audience. This part can be hard, because people don't like to spend money on the things they don't like. But our goal is to make you more memorable to your audience, so sometimes you'll have to have a conversation with your ego.
if you had to start your business over in a new place where you didn't know anyone, what are the first things you would do?
We would hang a sign, say hi to the neighbors, and then join our local Chambers of Commerce (or other networking groups we align with). We would make sure our inexpensive promo game was on point so that we could drop off pens & sticky note love packs to potential clients, and we would get involved in the community in a give-back kind of way.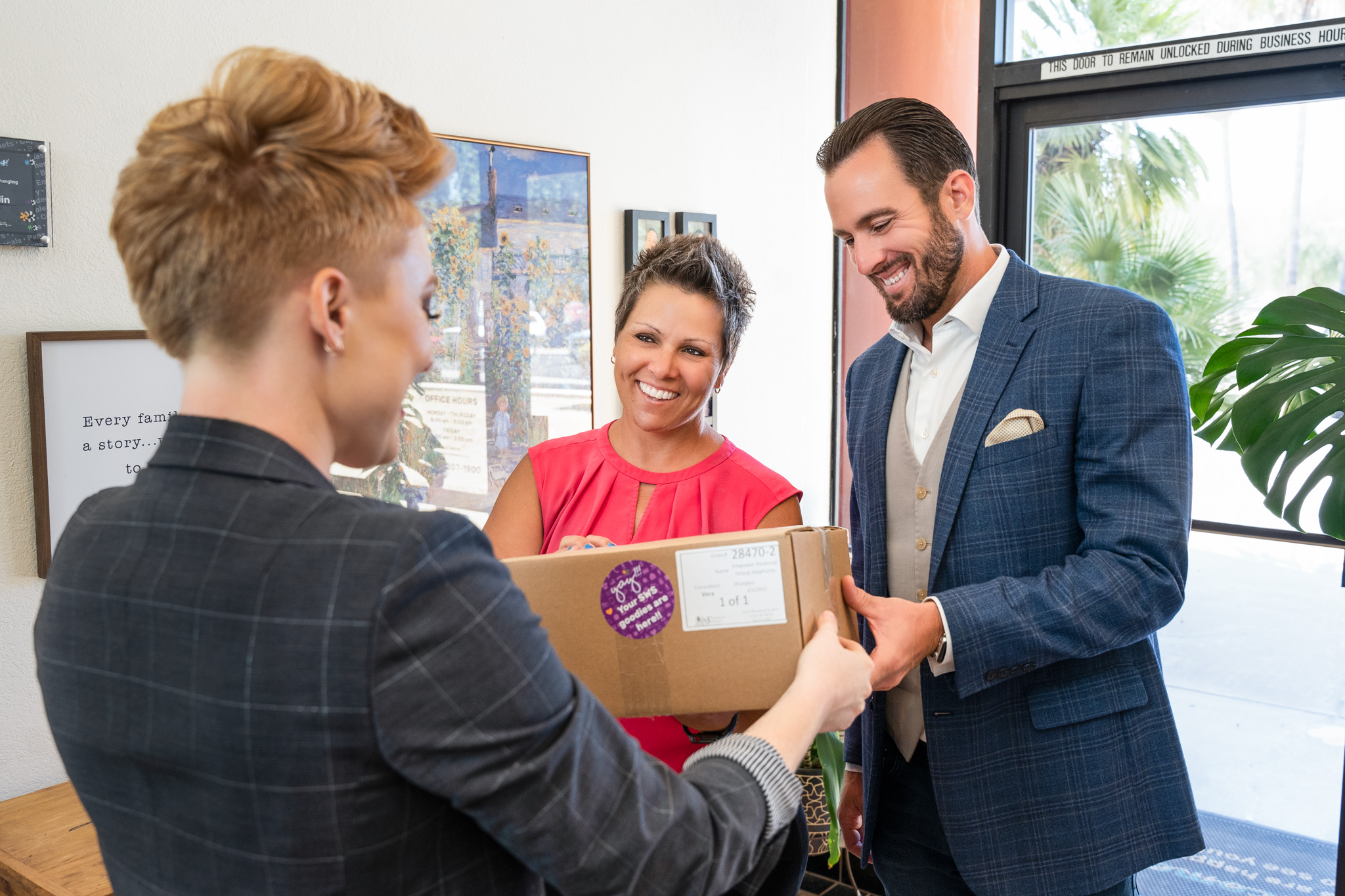 What is something people would be surprised to learn about you?
Gosh where to start? For one, I (Vera) am really good at killing flies. I'm a ninja with a flyswatter. Tammy pronounces pen and pin the same way, and she could grow a plant anywhere. Peter's favorite time spent is on a tractor, and every single person in our office wears glasses.
What are you passionate about outside of your business?
Nature! The natural world around us is stunning, inspiring, and a constant source of joy. Whether it's plants, birds, the smell of wet dirt, or the "weeds" that suddenly sprout beautiful flowers, we are always finding delight outside.
Describe your PERFECT day.
Ooh! Sleep in, wake up slowly with good quality coffee and a book. Go for a fun bike ride, then play in the dirt at home touching plants and being buzzed by hummingbirds. Talk about a neat podcast with my wife while sipping a glass of wine on the porch (watching the birds in the fountain), and then cook a delicious and healthy meal. Settle in for a nightcap and rewatch one of our favorite shows (Ted Lasso, The Baking Show, Schitt's Creek, The Office, etc.) while the cats traipse around playing. Retire, hydrated and happy, into a warm bed in a cool house. GOSH that sounds good right now.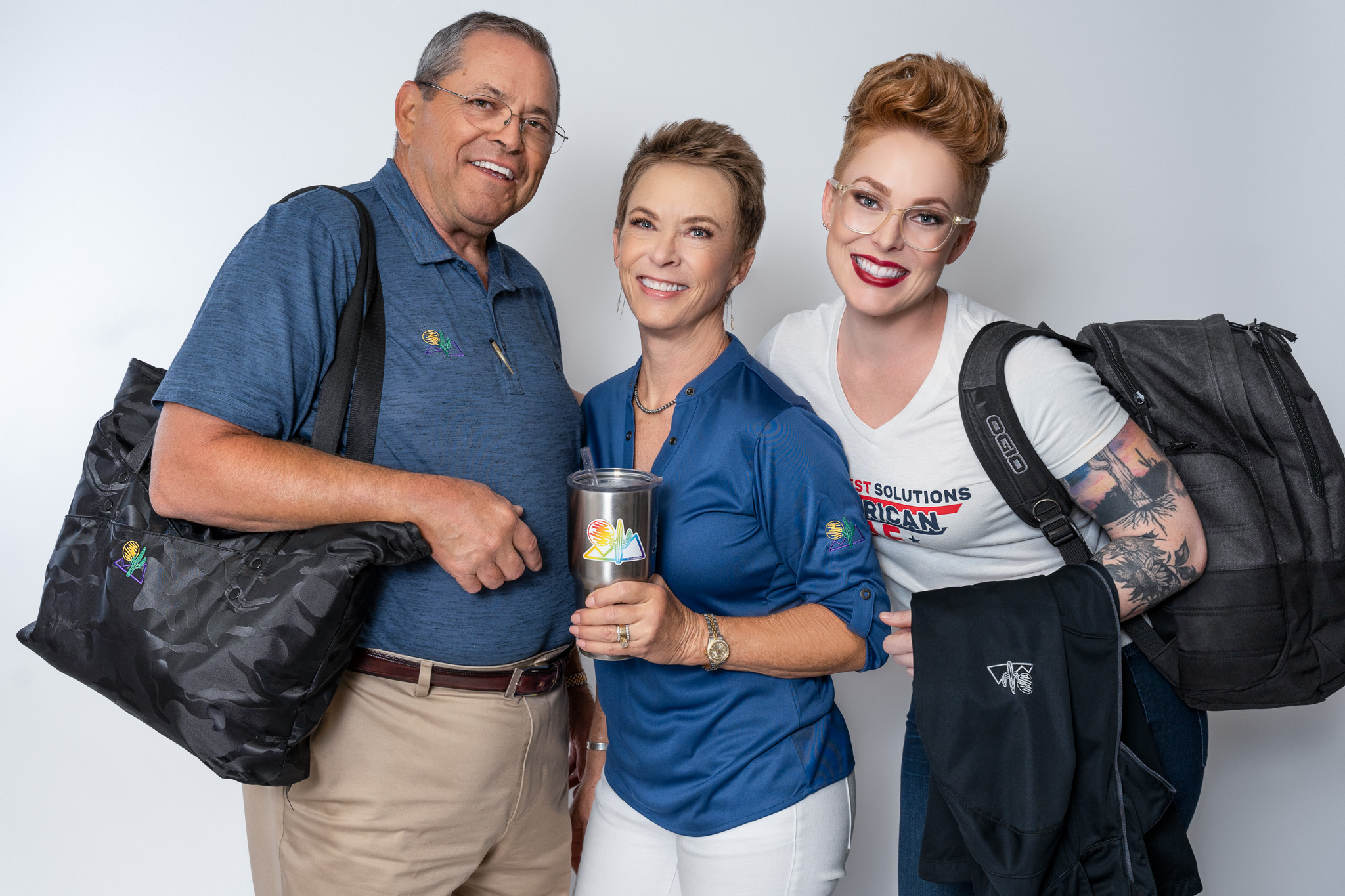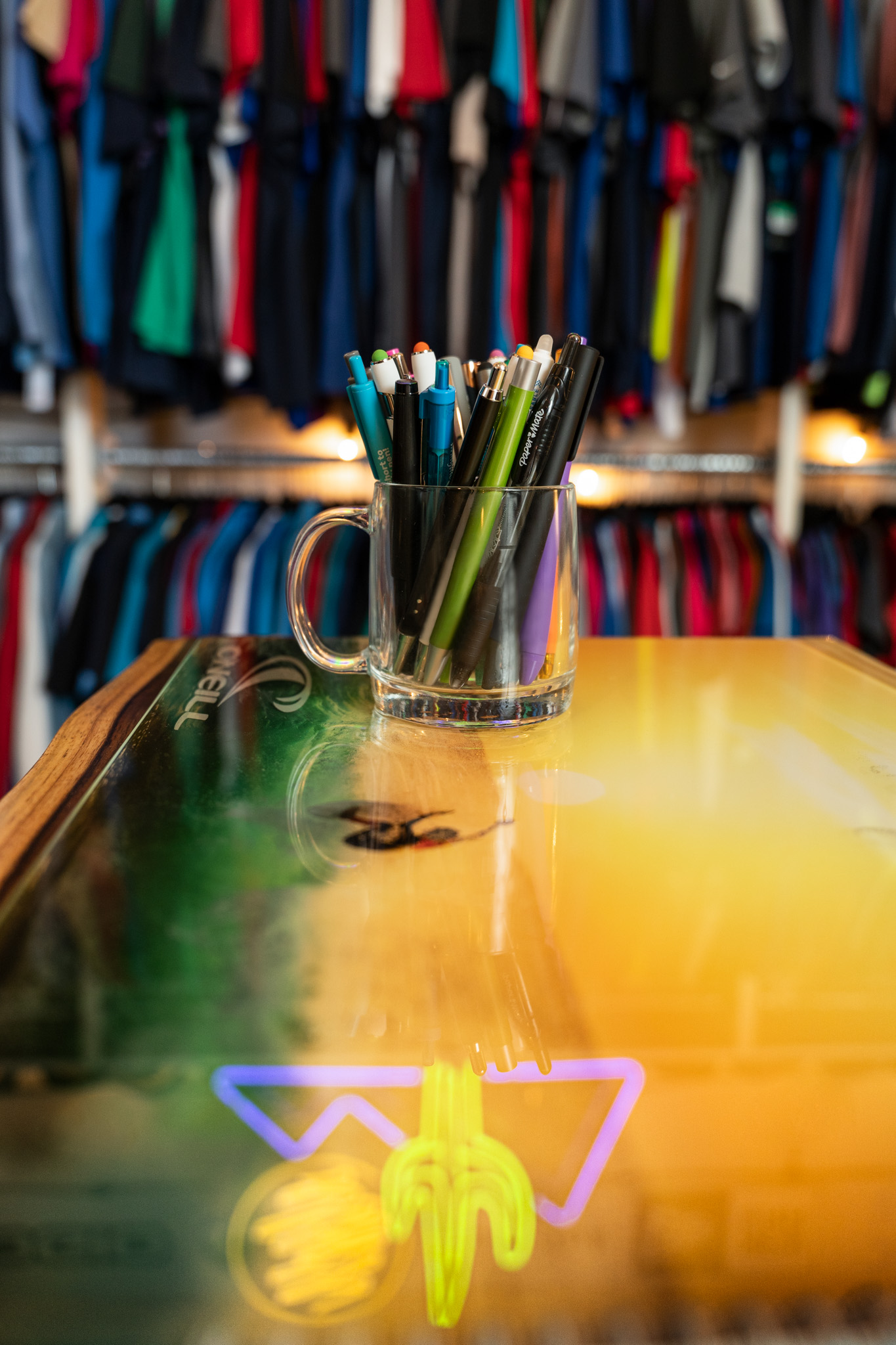 If you want to find out more about our branding and headshot options, we'd love to see if we are a good fit and highlight you as an amazing client too! check us out HERE>>